It has been a couple of months since we have last updated this blog.
We have been busy with the making of some doll outfits…and partially,due to the hot weather,we have postponed a couple of shootings.
Today we were at Pan Pacific Hotel for a lunch buffet.
Knowing that there is a beautiful Japanese style garden in the hotel,we decided to bring the DD girls along for a short photo shooting session. We had brought our Blythe dolls there for photo shoot before,unfortuantely the Blythe pictures turned out badly. We shall try again today….
已經好幾個月沒有更新部落格了。。。這段時間一直忙著娃衣的設計與製作,加上天氣十分炎熱,外拍也因此暫停了。
今天剛好到濱海廣場附近的泛太平洋酒店吃自助餐,就決定帶兩位女兒一起去,順便到酒店的日式花園拍一些照片。
酒店的花園附近有個古時代的馬車,之前我在那裡拍過小布,但是照片的效果不佳,今天就決定換"模特兒"再試一試。
Our models for today are : Michelle's Neris and a new girl whom arrived on my birthday to join the family. She is my 6th girl,Yuki Morikawa. Its her first outing with me.
今天的兩位"模特兒"是。。。。。Michelle的二女兒Neris,而另一位是第一次出現在部落格的新面孔 ~ 我家的"六妹 - Yuki Morikawa"
她在上個月(4月份),我生日當天來到我家。。。。今天首次帶她出去拍照。
早前曾在我的臉書牆上公開過她的"背影",今天首次帶她出去拍照。。。
正式給大家介紹,我家的"六妹 Yuki"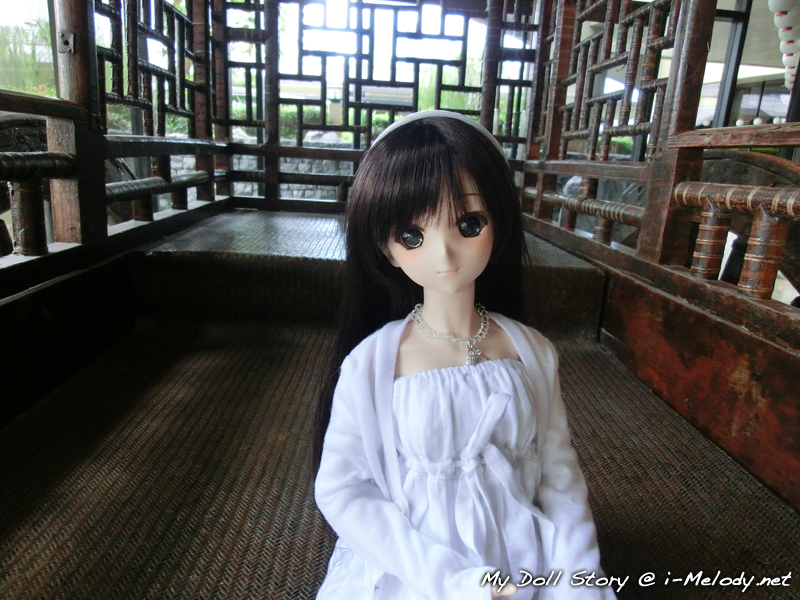 Today's lunch buffet
Before we proceed with more pictures of the girls,here's a little introduction about today's buffet.
Its our first visit,and we quite like the atmosphere in the restaurant.
They have a wide range of food and beverages. From Japanese Cuisine to Italian Cuisine to Chinese Cuisine to Indian Cuisine….there is also a huge salad bar(serving cold cuts,smoked salmon,cheese etc.),dessert bar and drinks bar.
Besides fresh oysters,fresh scallops,fresh prawns,sashimi,sushi,vegetable tempura,steamed egg,pizza,soups,steak,ham,chinese dim-sum,indian curry and so on,they also served some local food like laksa and Bah Kut Teh(pork ribs soup).
Here are some pics of the food ~
今天的自助餐
先說說今天的自助餐吧。
這是我們首次到這家酒店的餐廳吃自助午餐,感覺還不錯。
食物種類很多,有日式生魚片,壽司,蒸蛋,生蠔,鮮蝦,沙律,火腿,比沙,中式點心,湯,肉骨茶,雪糕,蛋糕,布丁,巧克力等等。
以下的幾張照片是當中的一些美食 ~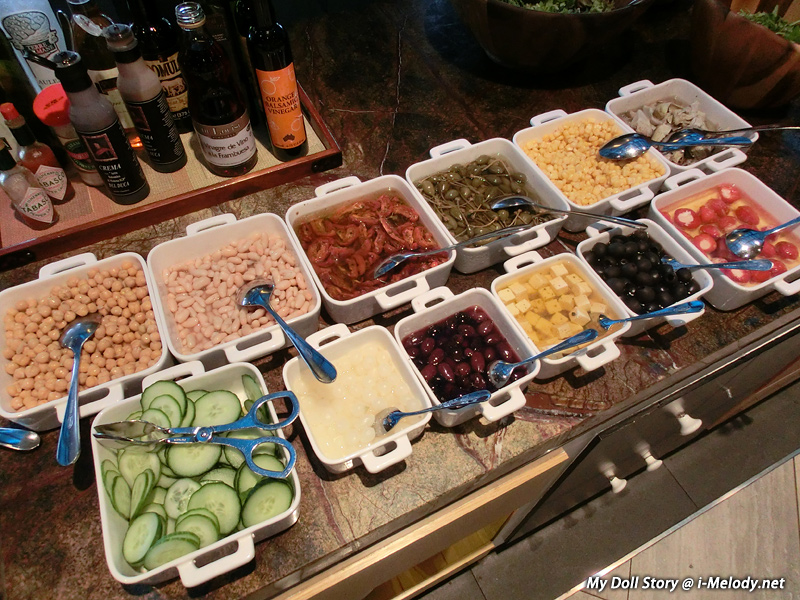 Looking at such a wide range of food,Yuki and Neris are extremely excited. They wanted to try almost every dishes.
After such a filling lunch,they decided to take a walk at the Japanese garden.
Neris brought her camera along to take some pictures of the ancient horse carriage.
看到食物種類這麼多,Yuki和Neris好興奮呀!每一樣都想試一點點,結果吃得非常飽。
午餐之後,就到樓上的日本餐廳外面的花園走走。
Neris拿起了相機,在古時代馬車上拍照。

After taking a couple of pictures on the horse carriage,we proceeded to the outdoor garden.
The sky was quite cloudy after the heavy rain.
在馬車拍了一些室內照片之後,我們便到外面的日式花園拍一些室外照片。
天氣還算不錯,剛下完一場大雨,所以不算太炎熱。
There are a lot of fishes in the pond. However they swam away very quickly whenever we tried to go nearer to take pictures,thus we could only capture the view of them from a distance away.
池內好多魚哦!本來是想走靠近一點拍,但每當我們一嘗試靠近,那些魚兒便很快游開,似乎被"嚇跑"了。
There is a little Japanese style pavilion beside the pond.
We should dressed the girls in kimono during our next visit to the hotel to take more pictures.
池邊有個小亭子。。。也是日式的
改次如果再去,一定要為女兒們準備和服才能夠更好的搭配背景。
(Picture Below) From the garden,we could see other hotels around the area,as well as the Singapore Flyers although it appeared to be very tiny in the following picture ~ LOL
(以下照片)從花園可以觀望到濱海廣場附近的其他酒店及摩天觀景輪。(摩天觀景輪不太明顯,要注意看才會看到。)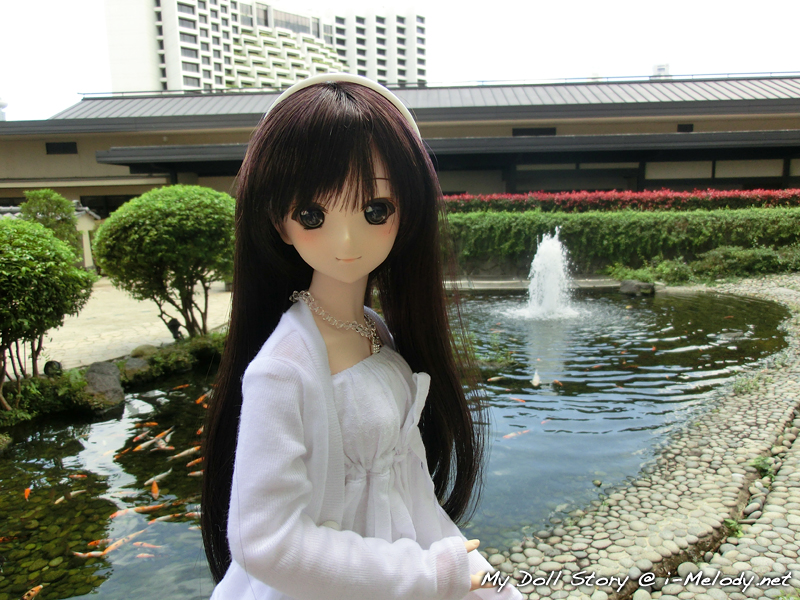 Back into the hotel to take a few more pictures.
Here is a view of the nicely renovated cozy lounge at the hotel lobby from the 4th floor of the hotel.
回到了酒店內,再拍幾張。。。。
這是從四樓望下在一樓的酒店大堂對角的餐廳,設計十分漂亮。

Before leaving the hotel to proceed with our shopping plans,Yuki and Neris took a last photo together in the hotel…
在離開之前,在酒店內再拍一張合照 ~ Yuki和Neris到此一遊