Lily & Yuki will be continuing their Japan trip and we will be moving to Hokkaido, Sapporo. We will be staying there for a few days and then will be making their trip back to Singapore. Let's us now continue our adventure!
Yuki和莉莉已經准備好從日本東京乘搭內陸航空到北海道札幌市。再逗留幾日,我們將啟程回新加坡。現在就讓我們繼續我們的日本之行吧!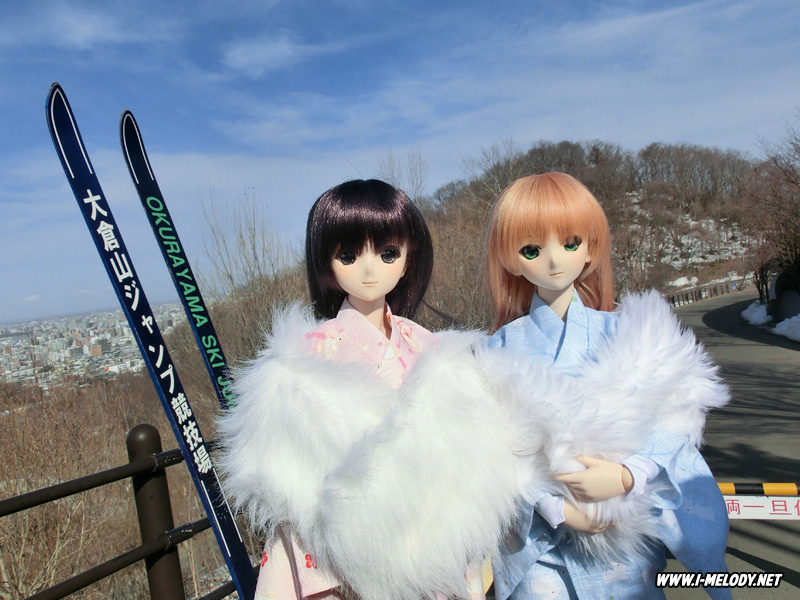 * Click on the thumbnail to view larger resolution.
* 大家可點擊圖片觀賞更大的像素的照片。
By the time we reached Sapporo, it is almost to dinner time. So we went to one of the nearby shopping center and choose Okonomiyaki for dinner. We were hungry and just took a few pics and started our dinner! After which, we went shopping around the mall and then make our way back to the hotel to rest.
到達北海道札幌市的時候,已經是接近晚餐時分。我們就到了附近的商場享用晚餐。我們就選了間大阪燒餐廳吃晚餐。接著再商場逛逛,再回到酒店休息。

Next morning, we took a free shuttle bus that was arrange by the hotel to the Nijo Market. Went to one of the shop that sells lots of fresh seafood and their own restaurant beside it. SO we choose that and had our brunch.
隔天我們一大清早,便乘搭了酒店所安排的免費巴士,到了日本俗稱的二条市場(Nijo Market)。我們選了間售賣大量海鮮,還有他們自家的餐廳在旁邊。逛完魚市場之後,我們就直接在餐廳享用我們的午餐。

Our lunch is now served!
我們的午餐上桌啦!是不是很讓人很想食指大動呢?

Hokkaido famous seafood – Snow crab.
北海道著名海產雪場蟹。

Desserts that we brought from our hotel cafe in order to satisfy our craving.
在酒店的咖啡座買的蛋糕。

As there was a Mos Burger outlet nearby our hotel, we went to have our breakfast there and their breakfast was so nice but is a pity that it is never found in Singapore. The set consist of a miso soup, salmon rice burger, some prickles and a hot drink.
在我們所下榻的酒店有間摩斯漢堡,我們就決定在隔天的早上去嘗試他們的早餐。沒想到他們的早餐既特別又好吃。可惜新加坡找不到這種早餐。套餐包括一個米漢堡,味噌汁,醃漬瓜和一杯飲料。

After breakfast, we decided to join a half day tour and tour around Sapporo. Our first location, we arrive at the famous Sapporo Brewery.
早餐過後,我們決定參加當地的半日游。第一站,我們來到了札幌啤酒的制造工廠。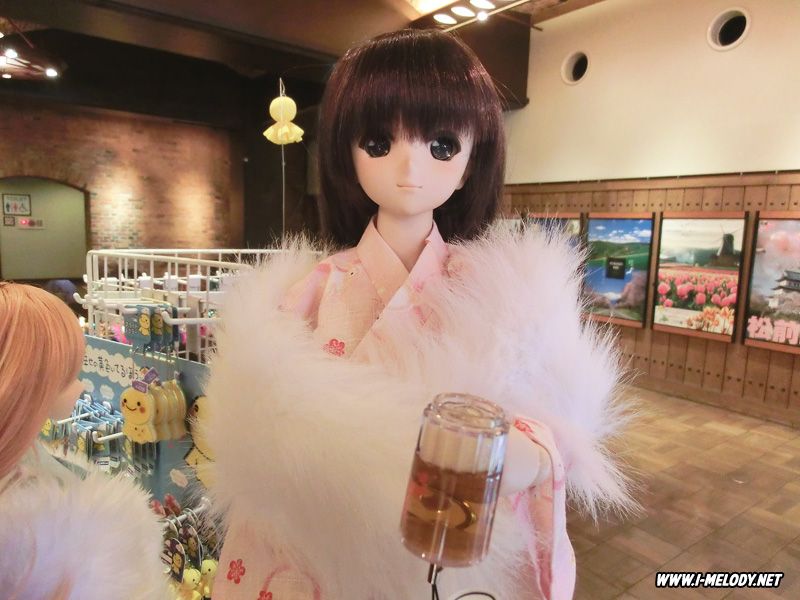 Yuki: "Mummy, can i drink some beer?"
Yuki: "媽媽,我可以喝啤酒嗎?"
Taking some final pictures we leave this place and move to the next destination.
愛離開之前,再多拍些照片做紀念吧!

Next destination, we came to the Nijo market which we came yesterday. We decided to choose another restaurant to have our lunch.
下一站來到的地方,剛好是我們昨天來過的二條市場。我們決定選擇了另外一間餐廳享用我們的午餐。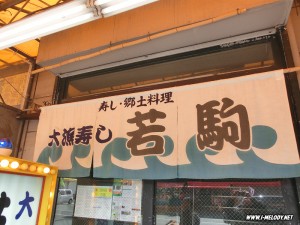 Their Chawanmushi is super tasty as the steam egg texture is extremely smooth and silky. Some of us like it so much that we ordered 2 of it!
他們家的茶碗蒸是我吃過最好吃的一家。一口吃下去,可以感覺它非常的滑順。而且各種食材搭配上來, 真的無法形容那種美妙的滋味。我們有些人還吃了兩碗呢!

After lunch, our next place of destination is one of the Shrine in Sapporo.
吃過午餐,我們的下一站, 就是來到了日本的寺廟。

Next, we arrived at the Okurayama Jumo Stadium. The viewing lounge is the place to look directly down at Odori Park, and also see many other Sapporo landmarks such as Sapporo Dome and Hokkaido University. You can enjoy panoramic views of Ishikari Plain, Ishikari Bay, and the mountains in the distance. The changing seasons and the streetscapes of Sapporo combine to create a truly beautiful picture. In addition, from the viewing point atop the roof you can see the normal hill (K-spot of 90 meters) Miyanomori Ski Jump Stadium, and experience the magnificent scenery from the viewpoint of a ski jumper.
接下來,我們來到了日本北海道著名的大倉山跳台滑雪競技場。這裡曾經舉行過奧林匹克滑雪比賽噢。而在景觀休閒廳,除了正前方延伸開來的大通公園之外,還可以望見札幌巨蛋和北海道大學等散佈在札幌市區的地標建築物,再向前方眺望映入眼簾的就是石狩平原和石狩灣以及遠方巍峨群山。請您務必到此感受各有風情的四季美景結合札幌市街所呈現出來的迷人景觀。另外,只要登上屋頂展望台還可以遠望標準跳台(K點90m)—「宮之森跳台」,透過跳台滑雪選手的角度眺望遼闊的美景。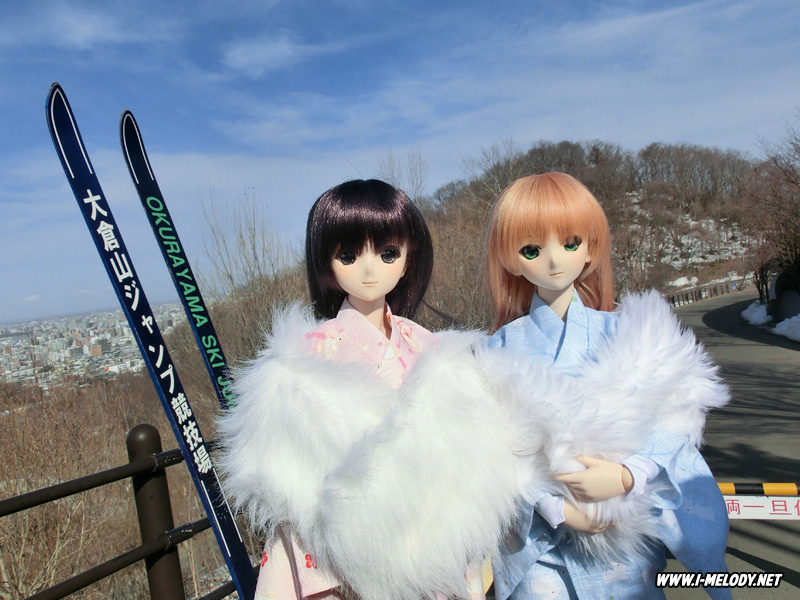 I wonder where will be our next destination? Since we are unable to understand the language of the tour guide, we will know the answer when we reach the destination。So let us enjoy the scenery along the way……
離開了滑雪場,我們下一站又會前往什麼地方呢?在前往下個目的地之時,就讓我們欣賞中途美麗的風景吧……..

And there! we arrived at the Hitsujigaoka Observation Hill! Hitsujigaoka Observation Hill is a famous scenic spot located in Toyohira-ku, Sapporo, Hokkaidō, Japan. The bronze statue of Dr. William S. Clark, which stands on the hill, is well known as the symbol of frontier spirit of Hokkaidō.
原來我們來到了著名的羊ヶ丘展望台。而著名的克拉克博士銅像,也代表著北海道一種創新的精神。

After consulting the hotel reception, we decided to go to one of the restaurant nearby to have Shabu Shabu for dinner.
我們問了問酒店的工作人員,決定到距離飯店附近的餐廳吃日本的著名的涮涮鍋吃晚餐。
While walking to the restaurant…….
在前往餐廳的途中…….

We've also made a trip to Sapporo Volks to do our shopping and take pics of our girls with the nice background.
我們也到Volks的專賣店。既然來了,當然就不能空手而歸啦。除了買東西之外,女二們也利用了那裡的背景設計拍了很多照片噢。

That's all for our Japan trip. Hope to visit Japan again soon. ^_^
希望下次還能到日本玩!期待下一次的旅行。^_^