Had a hard time deciding who to bring for this trip and doll show,Neris or Hana?
Putting them in and removing them out of the doll bag several times that night…… finally i put Hana into the doll bag.
Its her first outing with me since i received her DDH06 head from Japan in June.
While boarding the plane,an air steward was quite curious upon seeing the doll bag. He was wondering what is inside the "long" bag. Then i showed him Hana,immediately he could tell its an Anime doll.
I was quite lazy to take pictures until about 20 minutes before landing,finally i took her out for some pictures.
Arrival in HongKong…..at the hotel
This scene looks familiar. Its almost similar to that set of Neris's photos i took in May.
Its the same hotel,same type of room but on a different floor and different direction facing.
This room is facing the Victoria Harbour,on the 28th floor,had a much better view comparing to that room in May.
I decided to take more pictures of the room before unpacking the stuffs.
Here are some shots of Hana in the bathroom.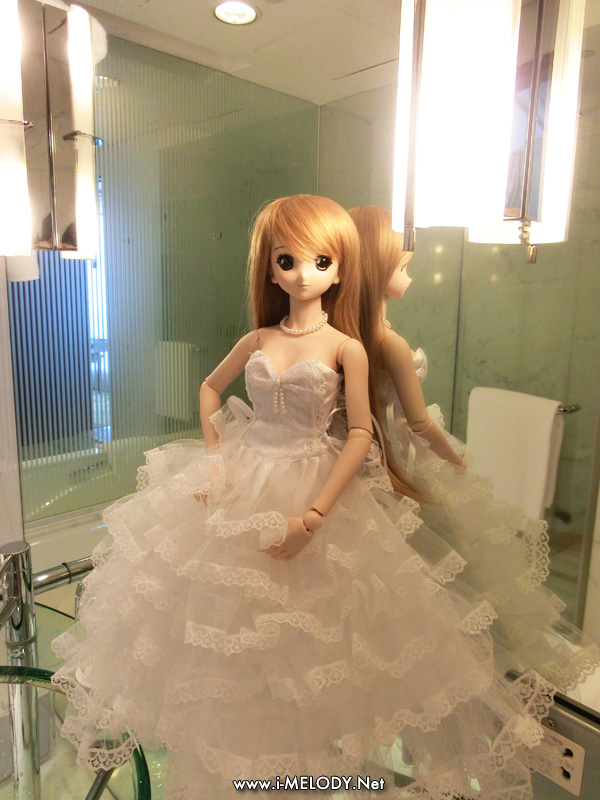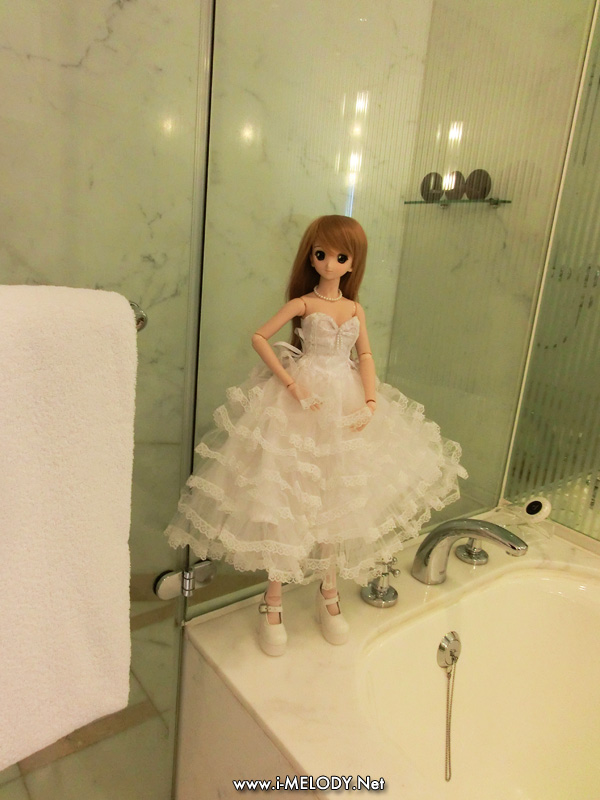 More shots taken at different corners of the room.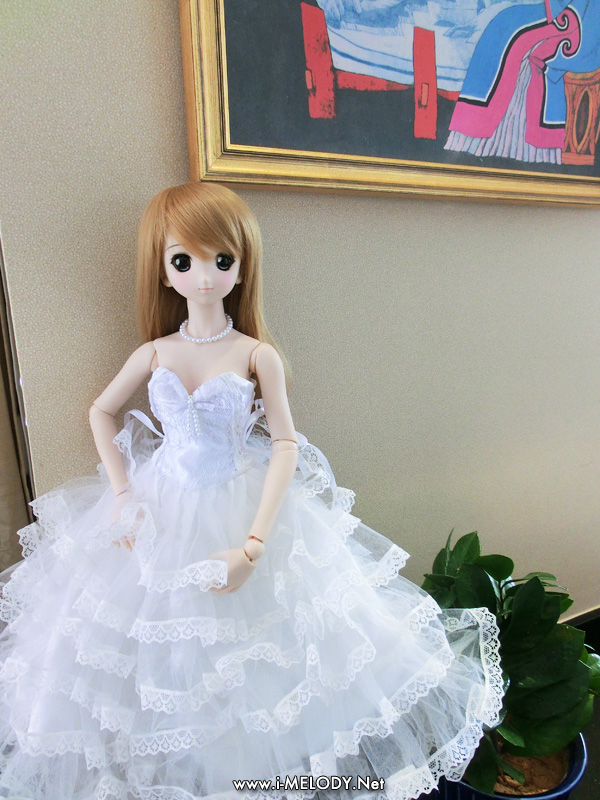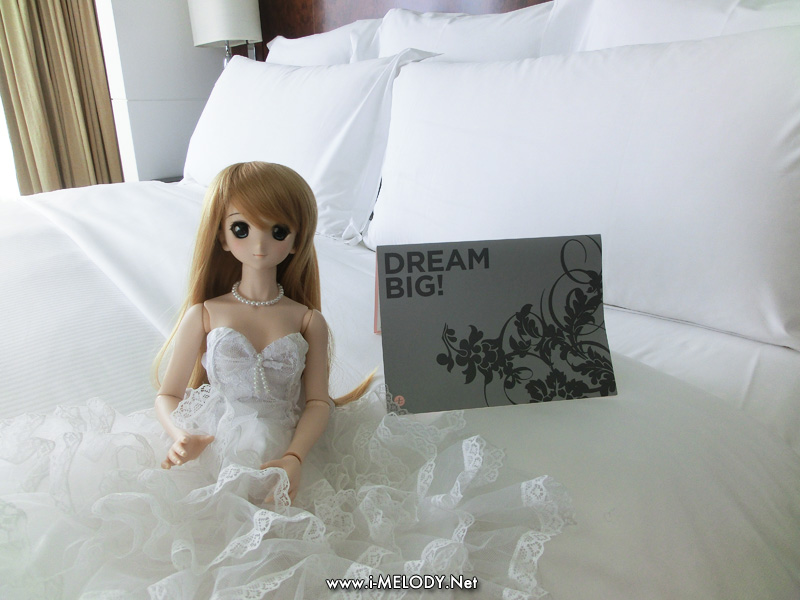 I did not take much pictures this time other than at Dollism Plus.
Went to B爸 shop to buy some new wigs for Neris and Mia(My Custom Yukino) on the second day,
and came across some Dollfie Dream and Middie Blythe in the showcase.
When we were at the shop,we met Alvin and Alphond who were there to buy wigs for their DD.
Michelle and I each bought two wigs at the shop then proceeded to meet Gordon to go to Natalie's shop.
We dropped by at other doll shops as well,however they were all preparing for next day's DP7,most of their stocks were reserved for the doll show,they do not have much stuffs in stores.
Third day,7th July,the big day "Dollism Plus 7″
It was a long day…..we went out for breakfast at McDonald's early in the morning then took the MTR to Kowloon Bay to meet the friends. We arrived at the convention hall at about 11.00am,and there were already many people queuing in front of us.
Dollism Plus 7 started at 11.30am sharp,and everyone rush to different booths to grab the good deals.
I did not buy much things at the doll show,only two pairs of shoes,one pink tee,one wedding gown and one pink umbrella. The umbrella was the best deal,HKD$10 for one.
More Dollfie Dream @ DP7 pictures could be found in the other post.
Left the doll show at 4.00pm as we were too tired and hungry.
Took a cab back to the hotel. If it was not due to the massive traffic jam at Mongkok area,the journey would only be 10 minutes.
We went for Japanese sushi at the nearby shopping mall.
Last day,before checking out of the hotel
Brought Hana to the corridor outside our room to take some pictures.
More views of the Victoria Harbour.
This is "part" of the wedding gown i bought at DP7,excluding the veil and inner skirt so that she could still fit into the doll bag. Needed to do some amendments to the gown as it seems a bit loose .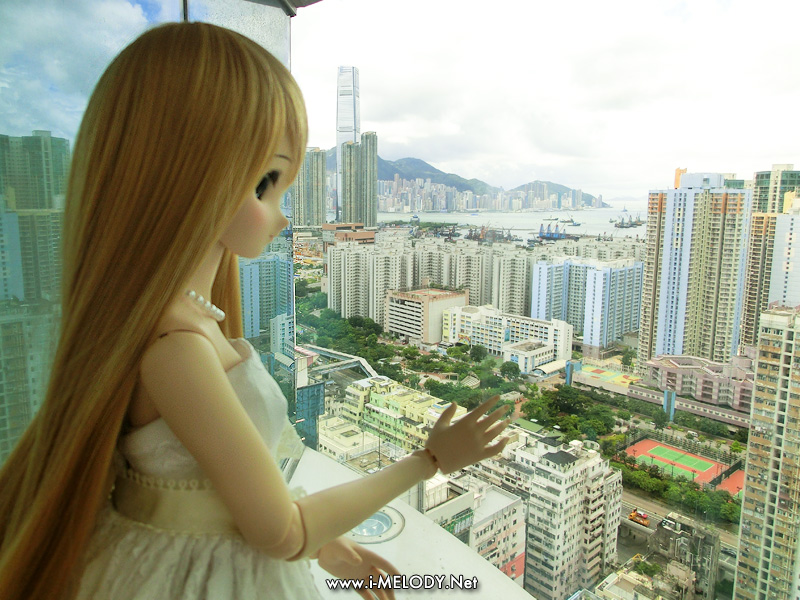 Before ending off,i shall share the rest of the pictures of Blythe dolls and BJD dolls taken at DP7.