Finally brought my Akira today. I've been "eyeing" her for a long time she is also the current doll which is on my wishlist that is still able to afford, whereas others are "too hard to be reached", unless I'm very rich. And the best part is, after buying her, I guess i will have to save and scrap for the next coming 1-2 months. LOL….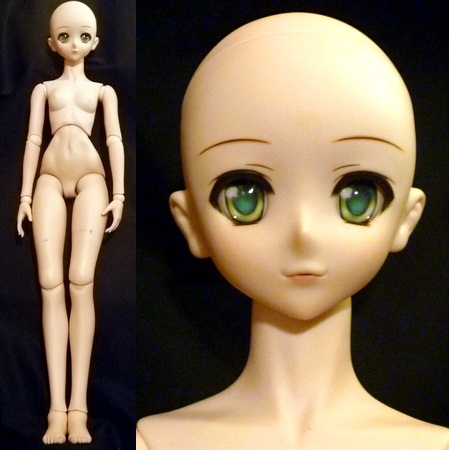 I cannot really explain why i like Akira so much. I guess maybe is her expression and the X factor. I always feel that i have a special liking for "happy look" and "smily" face dolls.
My Akira is slightly different from the usual Akira as she is a body II instead of the usual DDS body. She comes in full set and since it is a good buy, I've decided to purchase her, after my previous few "encounters" with Akira. Cos I've tried to purchase her on few previous occasions but it was all unsuccessful ultimately. Finally, after so many attempts, my 4th daughter has been confirmed and I hope she will arrived to me smoothly and safely.
中文簡介:
今天終於買到我的最愛Akira了。雖然這個月要非常的省吃儉用,不過買到自己的心中所愛,還真是應驗了所謂的"有錢難買心頭號"。她和其他的Akira稍微不一樣,因為她是bodyII的身體,而不是原先的DDS身體。
其實自己也解釋不了怎麼自己就那麼喜歡Akira。可能是她的笑容的關系吧。因為我自己本身很喜歡帶有笑容的表情,所以看到Akira之後,就開始喜歡上她。之前也有好幾次嘗試從不同的途徑購買Akira,但是到最後,不知道怎麼的,怎麼都沒有買成功。總是那麼的"一波三折"的感覺。這次能買到她,也算是"了卻心願"了。現在就等待娃娃送到我的手上了。希望一切順利。